About the Products
PHOSPHATE
Copebras phosphate products are available in the form of fertilizers, acids and dicalcium phosphate (DCP), possessing the best phosphate rates in the Brazilian market.
APPLICATIONS
Phosphates in daily life.
Phosphates are used in the agricultural, chemical, food and beverage, and animal nutrition industries.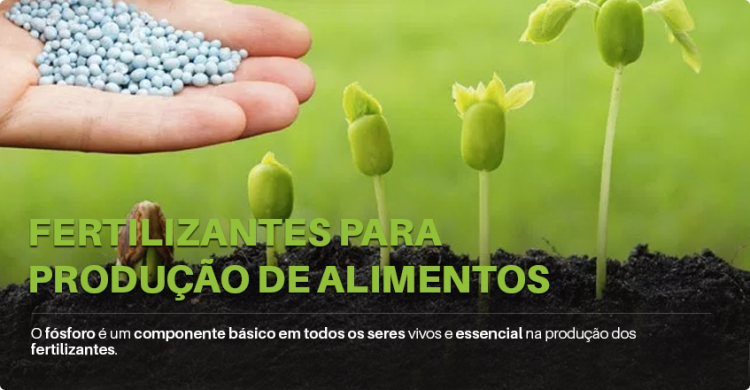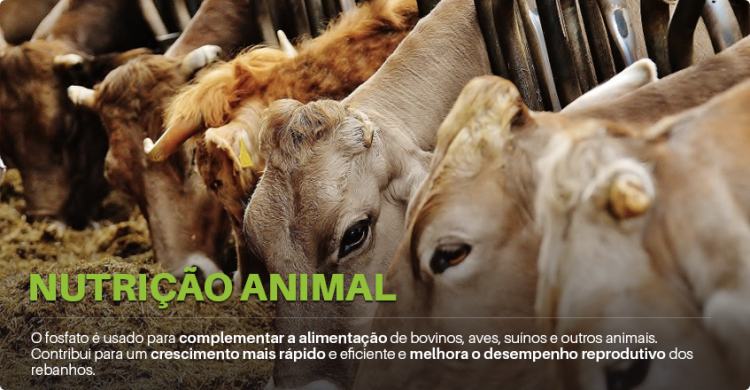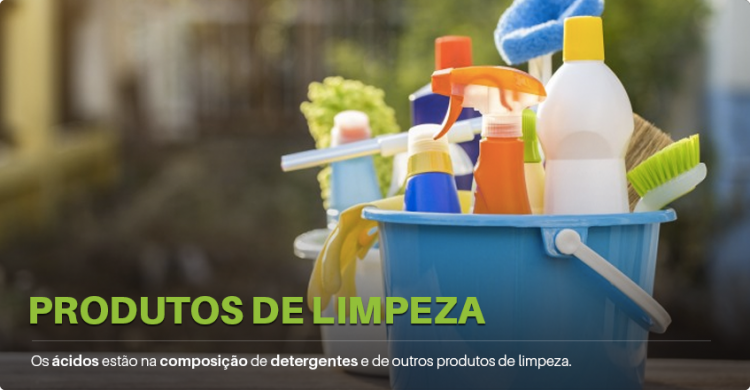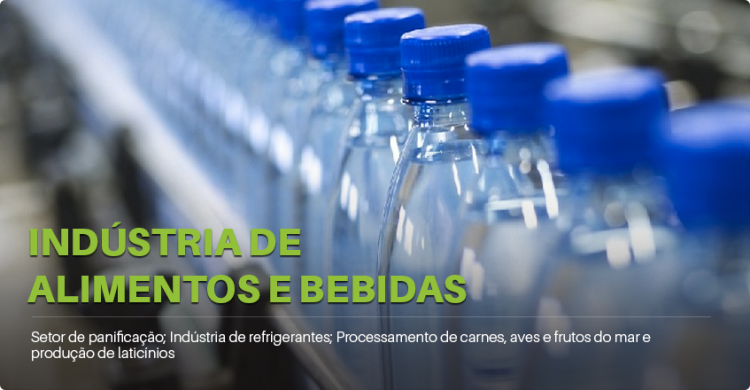 Find below our
FIGURES
1,15 milhões de toneladas
Produção de fertilizantes em 2017
1954
Início das operações da
Copebras.
305 mil toneladas
Produção de ácido fosfórico
179 mil toneladas
De fosfato bicálcico (DCP) produzidos em 2017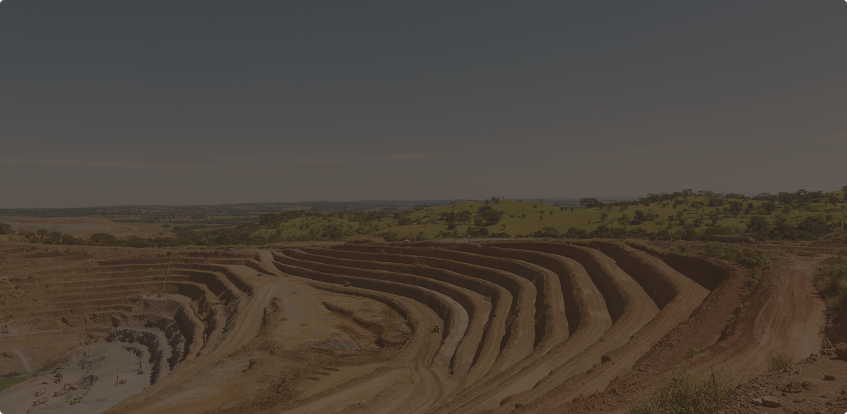 Our
DIFFERENTIAL
The mine belonging to Copebras, one of the largest producers of phosphate rock in Brazil, has ample productive capacity and strategic locations:
In the Central-West region, considered the "agricultural heart" of Brazil;
Near the Port of Santos, facilitating the distribution to the South and Southeast regions of the country.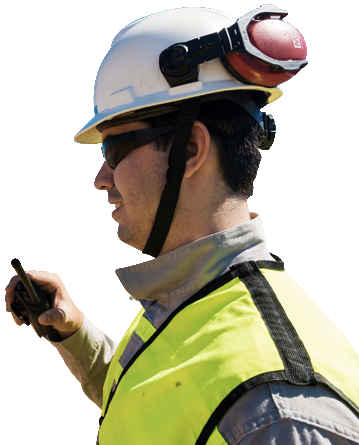 Our Operations