Management and Benefits
We believe in people and value all the creative potential and knowledge we use to achieve the best results in our operations. Therefore, our commitment to the quality of life of our employees and their dependents is a fundamental part of our Human Resources policies.
With day care assistance provided by the company, my husband and I can leave our son in a more comfortable, safe and better structured place. This makes me much more relaxed at work, because I know that everything is fine!
Flávia Gonçalves
Environmental Engineering at Niobras (Ouvidor, GO)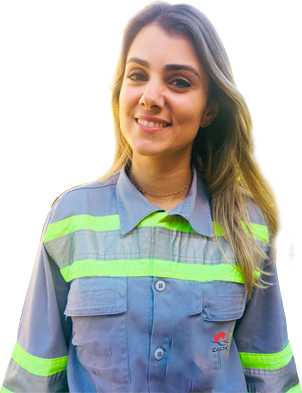 Benefits
Educational aid
Food voucher
Pharmacy voucher
Private Pension Plan
Day care assistance
Health and dental plan
Life insurance
Orientation Program
Our employees also have support provided by a company specialized in the areas of financial consulting, legal counseling and psychological and social support.