We are the second largest niobium producer in the world. The Company is responsible for the extraction of niobium from the mine located in Catalão (GO). Subsequently, the niobium is sent to the processing plant in Ouvidor (GO), where ferroniobium alloys are produced - essential for the industrial sector, as it is an important component that gives high resistance to metallic alloys, forming part of the structure of ships, airplanes and bridges and providing more resistance to both high and low temperatures, among other applications.
CMOC Brasil ferroniobium is marketed in North America, Europe and Asia's steel industries.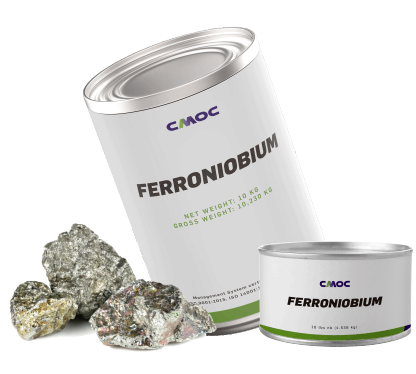 What is
Niobium?
Niobium is an important raw material that guarantees high resistance to metallic alloys, resisting mainly corrosion and extreme temperatures.
Applications
Niobium in daily life.
This mineral is widely used in the automotive, naval, petrochemical and infrastructure industries.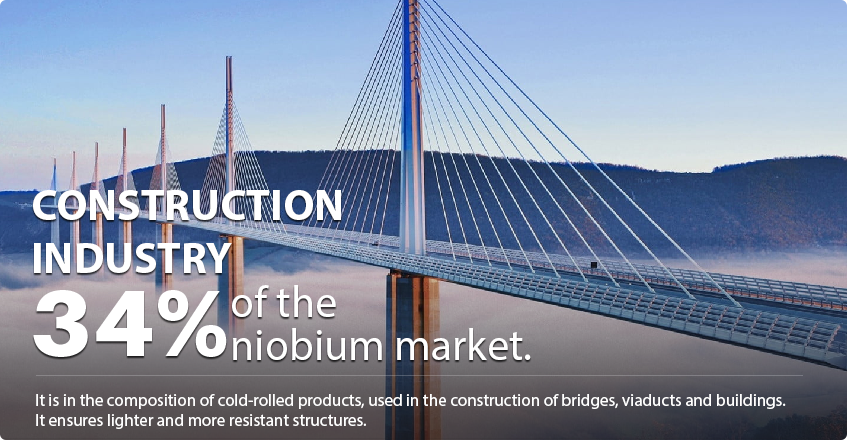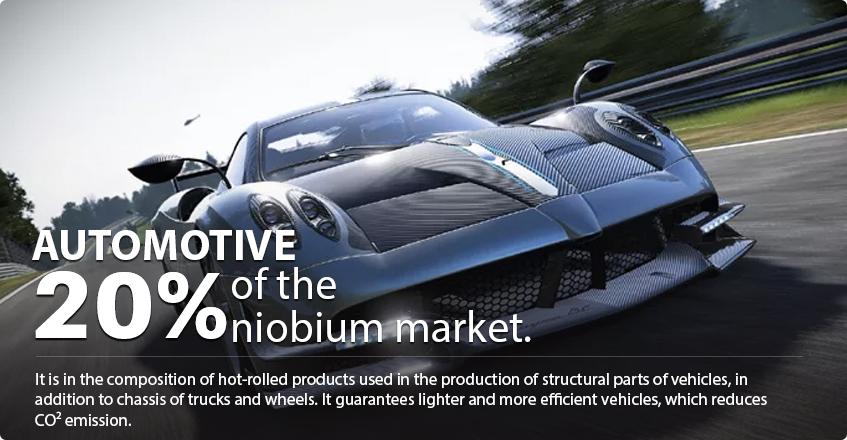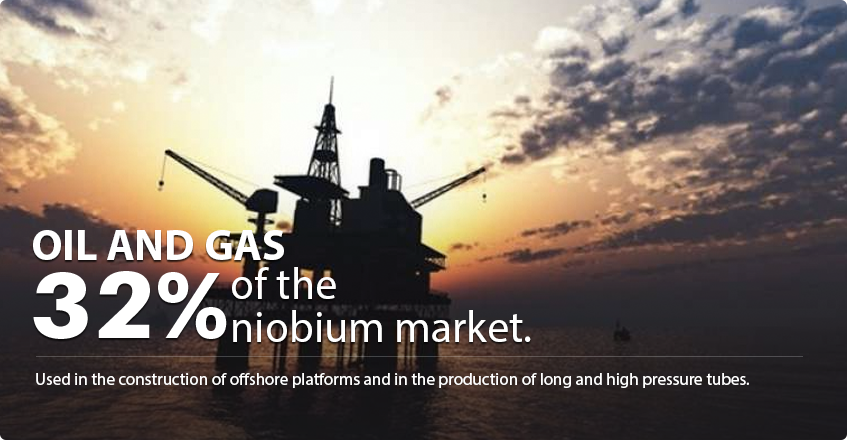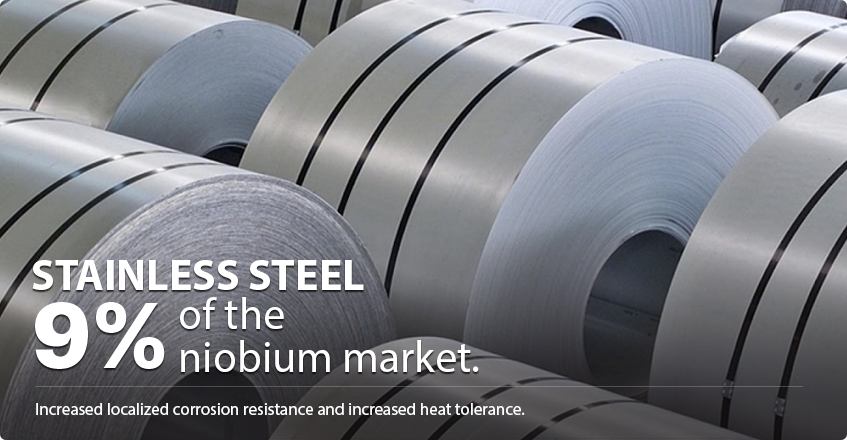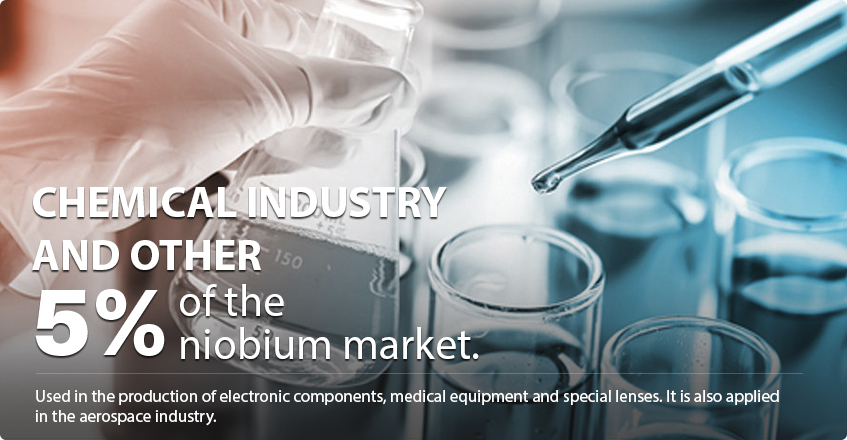 Find below our
FIGURES

8.586 t
In 2021, the company produced over 7 thousand tons of niobium.

Second largest Producer
Recognized as the second largest producer of ferroniobium in the world, with ample production capacity and technological innovation.

1976
Beginning of the niobium processing in Ouvidor (GO)